This post may contain affiliate links. For more information, visit my disclosure page.
Also, "as an Amazon Associate I earn from qualifying purchases."
How to Publish an eBook on Kindle
FIND OUT HOW TO PUBLISH AN EBOOK IN 2 DAYS FOR $0

Yes, it is clear knowledge that eBooks are worthy Content Marketing tools. In fact, they assist artistic entrepreneurs on the net in leveraging sales, blog posts, opt-ins on landing pages and traffic on their website. So, writing an eBook will definitely come in handy when marketing.
Therefore, it is awesome to know that you can write and publish an eBook of any size and sell / promote it on your website!
Use it as a giveaway on a landing page with an opt-in.
Sell it through a funnel linked to your site.
Assuredly, there are so many great ideas and possibilities. Here, you can use your creative genius to think of how exactly YOU would like to promote yours!
Now, check out a couple eBooks that I wrote!
"ENOUGH!" Ultimate MMO Guide (for Money Seekers)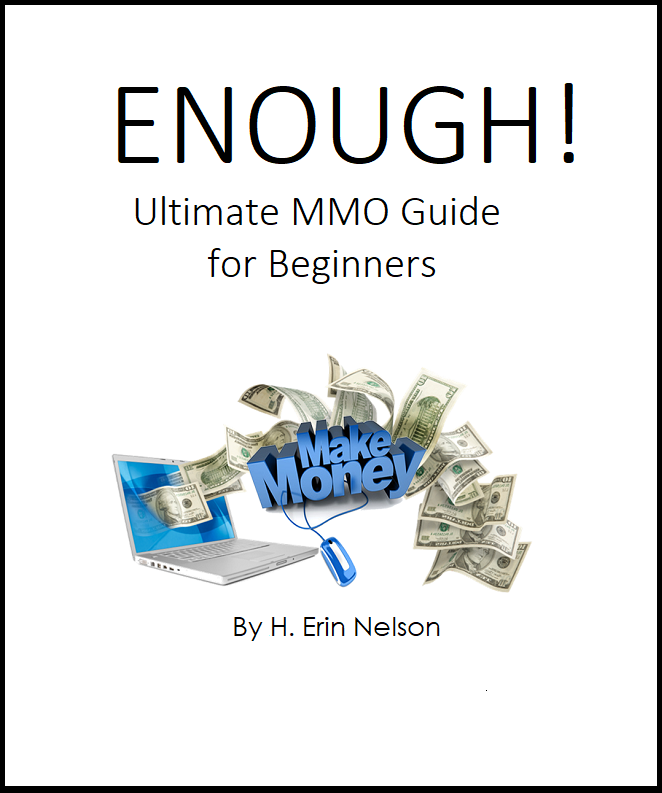 ONLINE TRAINING BOOK: Anyone Can Accomplish Online Success. The Complete Fundamentals of Becoming an Entrepreneur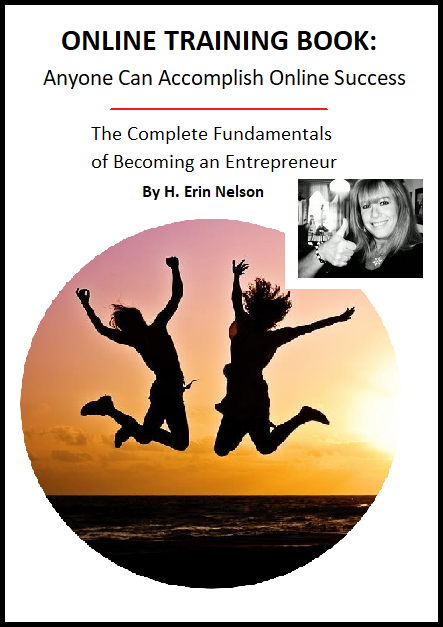 Get BOTH–PLUS a 6-Day email ONLINE TRAINING COURSE.
NOW, YOU CAN LEARN ALL ABOUT AFFILIATE MARKETING, CREATING YOUR ONLINE BUSINESS, DESIGNING A TOP-NOTCH WEBSITE AND MAKING MONEY!
JUST AN IDEA—eBOOKS GO HAND-IN-HAND WITH AFFILIATE MARKETING!
Nowadays, Affiliate Marketing definitely has it's place as a key marketing tool in endless online companies, big and small. To some, Affiliate Marketing may seem old school, especially in this day and age of advanced technology. However, realistically, it goes deeper than that! Interestingly, relating Affiliate Marketing to big brand content marketing and the social media advertising explosion, I would say I'm right on key at bringing this to your attention—and rest my case!
In fact, here are the Ten Top Affiliate Marketing Programs. You will find out what Affiliate Marketing is all about here!
(Also, watch the video below.)
IT'S A TRUST THING! DEVELOPING TRUST BETWEEN PUBLISHERS (YOU) AND AFFILIATES (STORES).
Okay, I just want to give you some helpful advice when applying to an affiliate program. In order to build a trustworthy relationship with your affiliate, read all the guidelines and rules BEFORE you apply. Get to know how their program works and runs. Then, abide by their wishes.
Also, make sure your website has some established links, content and photos BEFORE you sign up. They do check your website, and they will either accept your application or not due to how it looks and whether or not it is a good fit for their company.
CREATING A WEBSITE AS A TOOL FOR YOUR EBOOK.
Yes, that brings me to the next topic, and something you will need to do in order to market your eBook—building a website! Ideally, it can be created around your eBook, and within the same topic. 
So, to learn how to create an Affiliate Marketing website, get expert training, work within a community of like-minders and have endless opportunities to grow your successful business, look into Wealthy Affiliate (WA). It supplies the #1 training in the industry!

Now, not only will you get great training, but when signing up for a free account, you will receive 1 FREE WEBSITE! But, that's STILL not all! Most definitely, you will have FREE access to Jaaxy Keyword & Niche Research — a great tool to help you find the best keywords and keyword phrases that will rank your content on the top of the Search Engines!
So, now that you have a website, Keyword program and know a little bit about Affiliate Marketing, let's talk about writing and publishing your ebook!
YOU CAN WRITE AND PUBLISH YOUR EBOOK IN AS LITTLE AS 2 DAYS!
Unfortunately, even though eBooks have great pull in the marketing industry, many get overwhelmed at the idea of it all. They simply don't know where to begin. On the plus side, writing and publishing an eBook is actually quite easy. In fact, one can be uploaded and all set to sell within 48 hours!—Huh? What?
That's right, if you are motivated to take your business to the next level, I suggest that you keep reading. Here, you will find out exactly how to write and publish an eBook all in one weekend's time for $0.
MY EXPERIENCE AS AN AUTHOR.
Fortunately, as a children's author of my Bibletoons series, I have some experience in the publishing industry. In fact, I am no longer with my current publishing house. Instead, I have gone the root of eBooks. And, there are several pros to this direction:
There is no inventory of books to keep, sell and send out in the mail.
Everyone seems to be reading on Kindle these days.
The book industry may be on the way out in years to come.
There are no high cost of books, tools, travel and book signing expenses.
And no long distance phone calls and meetings with editors.
Yes, going the root of publishing eBooks is a whole different ballgame! Plus, you can do everything yourself without a conceptual editing team, illustrator, etc. On top of all that, there is no cost! WOW!  A definite Game-changer!
WRITING AN EBOOK AND PUBLISHING IT IN 4 EASY STEPS
No, it really isn't as difficult as some make it out to be. In fact, here are 4 steps that will help you begin. Awesomely, these simple steps are sure to increase your content marketing platform so you can earn commissions! (If that's the root you want to go.)
Choose your target audience.
Write your eBook.
Create an eye-catching cover.
Publish it on Kindle.
Consequently, when you do these steps, you can then sell your eBook on Amazon, and this whole process is completely free of charge!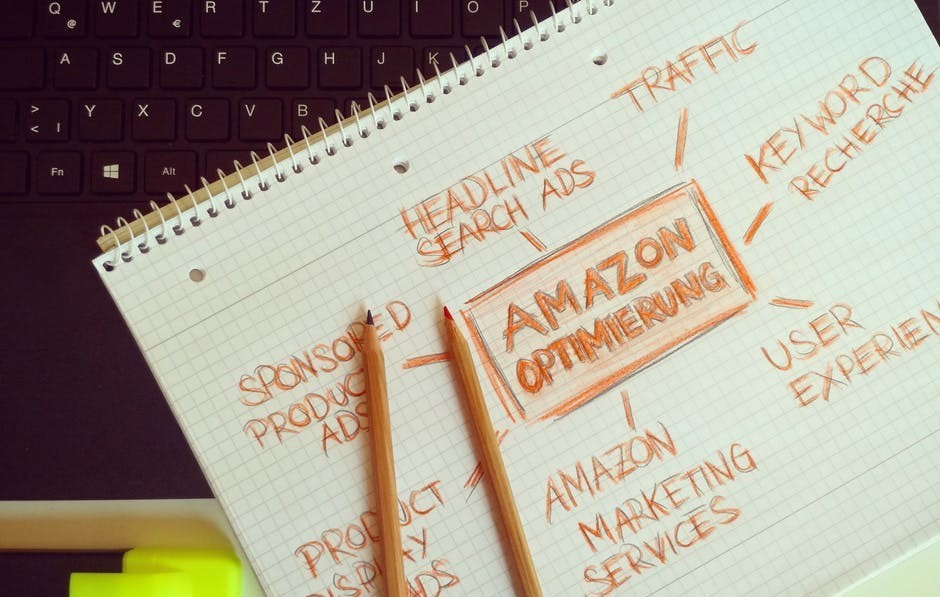 1. Choose Your Target Audience.
Remember, your eBook doesn't have to be a thousand pages long. Rather, it can be as short as 3,000-5,000 words. Then, adding images, lists and block quotes will stretch the pages out and will add value at the same time. But, keep in mind that the more interesting content you give your reader, the more value they will get from your writing.
So, when targeting your audience, choose a popular and trendy subject that will gain much attention. Also, think of what challenge it can solve. So, figure out what questions are asked most often online and what topics people are searching for the most.
As I said earlier, to help me with this process, I use a keyword and niche resource tool called Jaaxy. You can read the review to find out more HERE.
You can also get this valuable service for FREE when signing up for a FREE Starter Membership at Wealthy Affiliate.
When doing so, you will also get 2 free websites. Plus, #1 step-by-step expert training courses.

5 TOP TRENDY BLOG NICHES. (to help you out!)
MAKE MONEY ONLINE: Associated with Affiliate Marketing products and services!
HEALTH AND FITNESS: There are great products here to promote, along with your eBook! The Health & Wellness industry is HUGE!
FOOD: Food Bloggers are taking the Affiliate Marketing industry by storm! Promote your eBook around related products, recipes and kitchenware!
BEAUTY AND FASHION: Another great niche to write an eBook about! Great products and services to promote here, as well!
LIFESTYLE: This niche is centered around life topics such as gardening, homesteading, survival, home, organization and travel.—Anything that pretty much relates to life!
Wonderfully, finding the best and most current trendy blog niches that will convert to sales in the long run, will grow your business to new heights!
2. Write Your eBook.
First, you will want to write an outline for your eBook. And the fastest way to write 3,000 words or more is to first gather up your ideas. For example, let me choose one of the blog niches above to show you what I mean. Your outline will then look something like this:
Health and Fitness Example (Come up with a catchy title for your eBook.)
3,000 word eBook:
Introduction:  Why is Health and Fitness so Important? (approximately 400 words)
Chapter 1:  Practicing Good Health Habits. (600 words)
Chapter 2:  25 Health Happy Foods. (1,000 words)
Chapter 3:  The Best Ab Exercises for a Firm Middle. (600 words)
Conclusion:  Every Day Wellness. (400 words)
Ideally, breaking it down like this takes all the anxiety out of writing! Plus, you can begin your introduction with something fun about your subject, and then ease in to the problem your reader may have with it. Most importantly, make sure to write content they can relate to!
Then, center your chapters around solving the specific problem. And, the conclusion that follows should be a summary of your eBook, winding it down to the end. Furthermore, it should also create the perfect opportunity to guide the reader back to your website using a call-to-action. Yes, direct them to pages with more information on the subject, helpful products to purchase, or anyplace where they could get more questions answered.
3. Create an Eye-Catching Cover
Explicitly, designing a cover for your eBook is a lot of fun! Here, you can really bring your book to life with colors and a design or image that will draw their attention to your content. So, you will want to really step up your game here! After all, your cover will get their foot in the door, so to speak. Perfectly, it will be the visual magnet!
So, how and where will you create such a cover, you ask? Well, the design program I use is Canva. On this platform, there are endless design templates you can choose from, or you can use your own photos. Then, simply let the program guide you through it.
Next, you will head on over to Kindle Direct Publishing (US link) and find out what the dimensions are of a common eBook cover. Helpfully, check out other books and see what they look like to get an idea of the metrics. Plus, see what covers catch your eye. You know, it's always a great idea seeing what your competition is all about!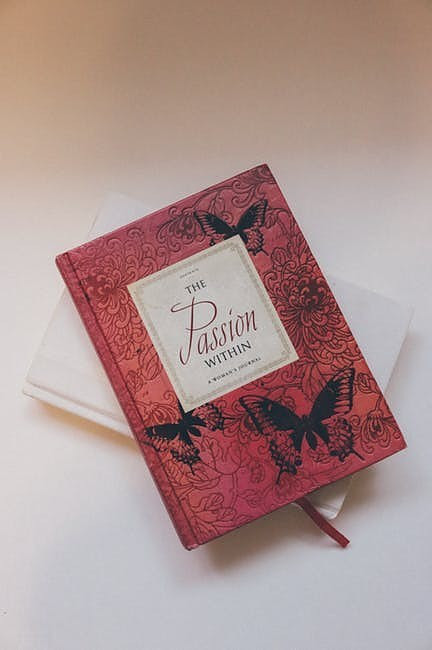 4. Publish it on Kindle.
Lastly, you will now be publishing your eBook using Kindle Direct on Amazon. Incidentally, this whole process is not only simple, but it's free, too! In fact, it's so basic, a child could do it! Once there, you will be walked through the entire process—from pricing to uploading your book, to picking out a title and publishing. Thankfully, it will take you very little effort. And, the end result will be awesome!
Watch this video walk-through:
How To Make Money With Kindle Publishing On Amazon
Hey, wasn't that video great?! Surely, it was a great run-through of how to up sales with Affiliate Marketing and eBooks.—All the ins and outs. And, the guidelines expand in all directions.
Preferably, at Kindle Publishing, you will be given some selling options that will give you choices of how to promote your eBook. And, if you want, you can sell it for 99 cents for a limited time to boost interest. Or, perhaps you want to begin selling it from the get-go for the suggested price. At any rate, it is entirely up to you, the author.
As you know, selling and marketing your book is a process all in itself. And, Kindle Direct will ask you to come up with some keywords. (Jaaxy will be helpful here). Consequently, this is so people will find your book on Amazon when they do a search!
OTHER WAYS TO MARKET YOUR EBOOK.
Promote on your blog. (Join Wealthy Affiliate for free and create your own blog)
Design a landing page opt-in on your site.
Great platform for this: GetResponse.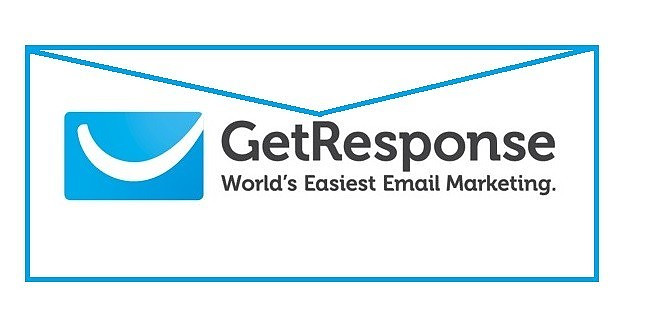 GetResponse: The ideal platform to get subscribers, build your email marketing list, create beautiful landing pages, and formulate your marketing strategy.
Also, Social Media is a great resource, too. However, post daily, changing up your wordage so you won't be posting the same post multiple times. Also, you can advertise on FaceBook and Instagram with paid ads, if you want. Furthermore, it's a great way to locate new customers and it will make your eBook visible to thousands of seekers!
Also, posting Rich Pins on Pinterest, including your photos, content and website link will create a HUGE source of attention-getting traffic!
Plus, market to your email subscriber list. And, you can even list it in the signature of other emails. However, make sure you write a catchy blurb that will attract their attention!
Most importantly, the main opportunity here is to attract online attention to your new eBook, and make it FUN!

FINAL THOUGHTS.
Incidentally, the best part of this process is that you don't have to invest any money!
So, take a weekend and create some interesting content. And, make it solve a problem. Needless to say, design a great eye-catching cover that will pull your readers in. Furthermore, this will help make you money, solve people's challenges and at the same time, build your email subscriber list for future promotions!
Yes, I value and welcome your thoughts, stories and suggestions. Write your feedback below!
Erin :)!
INSIGHTFUL POSTS TO HELP YOU TAKE THE PATH THAT'S RIGHT FOR YOU: