This post may contain affiliate links. For more information, visit my disclosure page.
Also, "as an Amazon Associate I earn from qualifying purchases."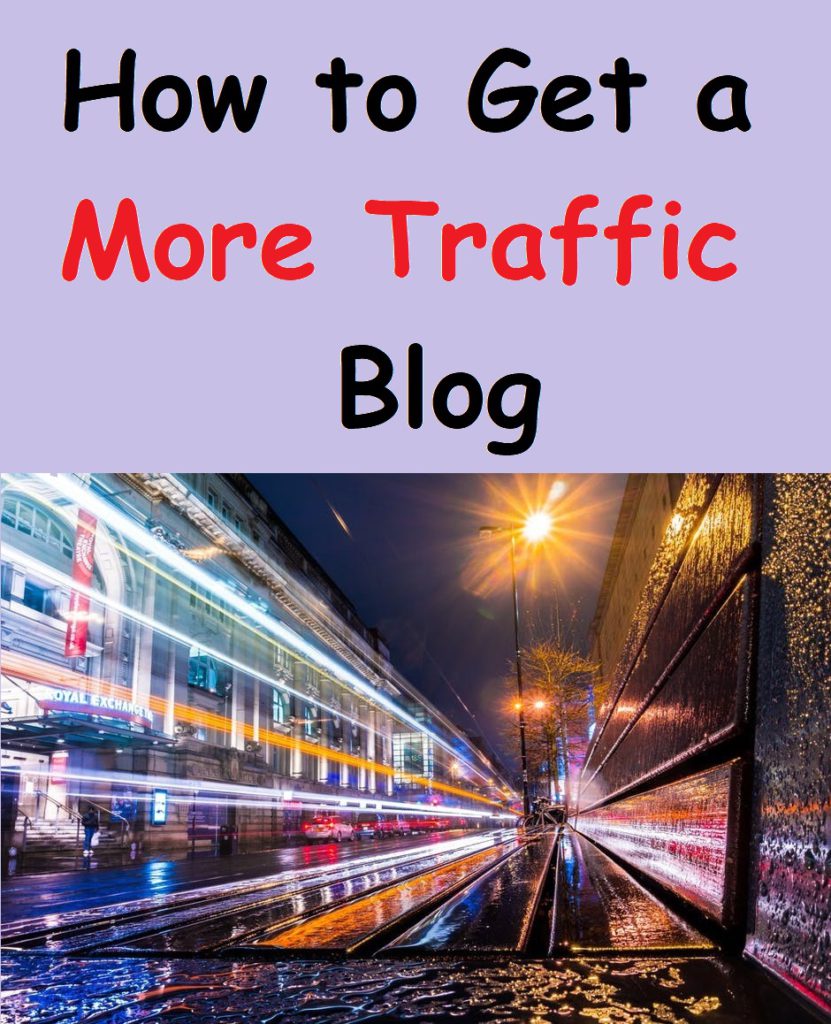 How to Get a More Traffic Blog. Question, why stay tied down to a single source of revenue? In fact, the truth is that there are a vast amount of potential options online to get commissions! Yes, THAT is the beauty of the internet! So, why restrict yourself?! Here, I am ready to show you how to combine sales options with traffic sources. Now, let me tell you what I mean.
So, since you are begging to know, here is my question. Why do some marketers get hung up on creating one source of income, when MULTIPLE STREAMS OF INCOME are all the rage on the web? Well, there are options to maximize this in regard to BUILDING SALES FUNNELS ONLINE!

OUTSOURCING TRAFFIC
First, let's get centered on magnetizing your traffic. After all, it has a direct effect on how you BUILD your funnel. Most definitely, traffic is of vital importance! So, keep THIS in mind—the more customers you have, the more products and content you should have. Yes, packing your site FULL of trendy content in the form of Reviews, HOW TOs, Empowering posts and unique articles will gradually draw in the visitors!
Therefore, when writing content, you MUST focus on answering questions that you believe people will want the answers for. And, the bigger the POOL of posts, the bigger your audience! Remember, it isn't only about the number of posts, but the quality information you supply.
Inevitably, the more VALUABLE articles, the more VALUABLE traffic—and the more VALUABLE conversions!
ORGANIC TRAFFIC
Many marketers pay for traffic. PAID TRAFFIC comes from:
Sponsored content
Display and banner ads
Paid search—Google AdWords
Social media ads
ORGANIC TRAFFIC, however, is a result of UNPAID search results.
In other words, organic traffic is when someone is looking for a specific product or solution to a challenge, using search engines like Google, Bing and Yahoo. Of course, organic traffic is much more cost-effective. However, paid traffic usually results in more immediate sales.
It is true, both types bring in valuable traffic, and whichever path you choose, funnels will greatly prosper from them!
THE SALES FUNNEL APPROACH
So, when traffic arrives to your site, the next step is swaying it to your SALES FUNNEL! And, this all comes down to how your landing page is designed.
Plain and simple, a landing page is—the place where people LAND. Most likely, it is either from a link on your website or from a link posted somewhere else. At any rate, landing pages have a POINT OF INTEREST—A FREE GIVEAWAY. For example, an offer, eBook, guide, webinar, or course—some incentive that will get your visitor to CLICK or OPT IN to your SALES FUNNEL. Here, you MUST meet the visitor's expectations so they stay and opt in! Plus, they MUST know precisely what they will be getting BEFORE reaching your sales funnel page. Knowingly, this will psych them up for your upcoming offer!
Also, not only should you offer an incentive to click on, but you should include some unique content about your giveaway. Ideally, answering great questions surrounding your gift.
TRAFFIC PROMOTION TOOL #1:
ClickFunnels is a great tool in creating the perfect and high-converting sales funnel and landing page. Excitingly, their unique platform is full of incentives and excitement, all geared toward your success!
Now is the time to Funnel Hack your way to Success! Get a 14-Day Free Trial Now!
GETTING TO KNOW YOUR TRAFFIC THROUGH TRAFFIC SOURCES
So, now that you understand more about traffic, let's dig deeper into where it comes from. Yes, developing TRAFFIC SOURCES paves the way to your success!
EMAIL CAMPAIGNS
Interestingly, although some may believe that email promotions will be ignored and deleted, it is quite the contrary. Thus, promoting products and services through email lists is on the rise and more prominent than ever! Furthermore, there are millions out there seeking desperately for a better life. Yes, they are looking for products, services and anything that may help them get to a better place in their life. And, this form of internet marketing is very much alive! Well, just think about the mobile marketplace where everyone is obsessed by smartphones!
Tediously clicking alerts and notifications seems to be a way of life for most, so email marketing is the perfect match! So, by building an email list, you are gathering a viral base of dedicated buyers!
IPHONES vs. DESKTOP
Statistically speaking, email marketing on iPhones and desktops has climbed to 900 million users! Not only that, but 33% of those 900 million open their emails, while 75% of users access their Gmail accounts on a regular basis via mobile. Hence, the myth of emails fading out is untrue.
On the contrary, a vast majority are excited and hungry for new messages!
Black Friday sales continue on an all-time high each year. Not only do people shop in physical storefronts, but through emails, landing pages and sales funnels, too—providing sales of products and services of every kind!
To take it a step further, about 90% of all marketers say that email campaigns are their main source of generating leads. Therefore, not all emails are spam! In fact, there has been a great paradigm shift in the direction of email marketing. And, people are getting more professional and less spam-oriented! The reason? Email campaigns are a means to future online accomplishments, and a source of great conversions!

TRAFFIC PROMOTING TOOL #2:
All-in-one GetResponse Online Marketing Platform Can Grow Your Business!
Another great Traffic Source platform that works well along side of ClickFunnels is GetResponse.
HOW TO CAPTURE LEADS.
Well, in order to capture "leads," you will need an email AUTORESPONDER. This will automatically collect names and will start sending them emails that you create, in order to build that relationship—and that trust!
Once you have their names (subscriber list) and have gained their trust, you'll make money. Yes, the money is in the list! And, you'll want to begin building yours early on!

So, there are many autoresponders out there that you can use. However, many of them don't like affiliate marketers.
WHICH ONE DO YOU CHOOSE?
Well, I've been safe with GetResponse, and you can get a 30-day FREE trial! Go HERE and check them out! Also, when the 30 days are up, an upgrade is less than $15 a month! 
And, other than the affordable price, I can truly recommend the quality of their email campaigns, landing pages, pop up templates, etc. So, they are, by far, the best I've used (and I've used Mail Chimp and AWeber, too!) Furthermore, GetResponse is a trusted name and has been in business for a long time.
GETRESPONSE OFFERS SO MUCH!
Email marketing—For effective campaigns, closer connections, and more impact.
Marketing Automation—Scalable and grows with your business. "Whatever your idea, we'll help you bring it to life."
Landing Pages—Get more leads, land more revenue.
Webinars—Get in front of your audience and get qualified leads with top training webinars.
They offer a user-friendly training platform that teaches you how to create beautiful Emails, Landing Pages and so much more!
YOU WON'T KNOW WHAT YOU EVER DID WITHOUT THEM! IT'S THE PERFECT TOOL FOR YOUR EVER-BUILDING WEBSITE!

H. Erin Nelson
So, YES, email marketing is an essential part of your online business. It has been in my business, and brings in the money, for sure!

Do it right—from the start—get yourself set up with email marketing. Check out GetResponse below and start building your own email list today! Email marketing—For effective campaigns, closer connections, and more impact.
BLOGS
Placing ads on a blog may seem like a distraction to some. However, many marketers find their conversions increase when this traffic source is applied. And, blogs have so much to offer in the way of answering questions to people's challenges. Supplying affiliate-related links throughout a blog actually gives your visitors more ideas that may trigger vast avenues. Plus, promoting products and services related to what you're writing about, adds a certain flair and intrigue. This gives your customers more to think about!
A LITTLE REVERSE "CONTENT" PSYCHOLOGY
Creating content around your products is a great way to gather ideas surrounding what you are promoting—instead of the other way around. Say, you are selling an affiliate program. And, you might write keyword rich posts focused on ways affiliate marketing works, how to work it, or top programs involved. Truthfully, there are hundreds of post ideas to write about, completely centered around the subject! So, seeking blogs that coincide with your niche is, most definitely, the secret sauce for any great marketer!
GUEST BLOGGING
Guest Blogging is a unique "hidden gem" when it comes to promoting your "authority" on the web. Becoming a GUEST BLOGGER and/or inviting GUEST BLOGGERS to post on your website develops camaraderie and expertise intentions. Amazingly, this is a HUGE traffic incentive that lures interest greatly! It will, in turn, not only get your products and services in front of more eyes, but will make for a wonderful and inviting setting!
In turn, this will also build backlinks to your site to drive future traffic. Therefore, reaching out to your fellow bloggers is truly worth the time and attention! Plus, it creates a vessel for communication!
TRAFFIC PROMOTIONAL TOOL #3:
So, in order to promote affiliate links on a blog, you need a blog, dah! SiteRubix is an outstanding website platform that offers so much to enhance your Online Business! Amazingly, they allow marketers to create the Most Powerful Websites in the World!
"Every successful online business starts with a solid foundation, a website. It is not just about websites though." SiteRubix (inside Wealthy Affiliate) "has some of the most useful and integrated tools for website analysis, management, ranking, and security included within your platform. Features that are not offered anywhere else in the world. The website platform is ridiculously easy to use, yet very advanced. Building beautiful websites has never been this awesome."
SiteRubix boasts in providing:
3,000+ Beautiful Website Designs
51,973 Website Feature "Add Ons"
SiteDomains – The World's Only All Inclusive Domain Platform
SiteSpeed – Amplify Your Website Speed
SiteProtect – Increased Spam Protection
SiteHealth – Website Analysis
SiteComments – Explode Your Website Engagement
SiteFeedback – A Focus Group for Your Website
Advanced Website Training – Professional training classes & webinars
SiteSSL – Free SSL certificates (Website Encryption)
YES, TRY SITERUBIX FOR FREE RIGHT NOW!
CREATE 2 FREE WEBSITES OF YOUR VERY OWN W/ FREE MONTHLY HOSTING and BEGIN YOUR ONLINE BUSINESS LIKE A PRO!
BANNER ADS
You know, we have all been crazily annoyed at those flashing banner ads that represent a spam-look. However, what if we, instead, create our OWN banner ads? Interestingly, making banner ads more clean and professional will alleviate the look of spam, having a better opportunity for clicks.
Also, including rich content on your banner ads will explain what the ad actually is about. Thus, increasing the click-through rate! In turn, creating legitimate value and being open and honest within your banner ads will target more conversions—happily, leading to the right users and customers.
PLACING BANNER ADS
Distinctly, where your ads appear is key in drawing attention to them. Pleasingly, your professionally-designed banner ads will create a trustworthy appearance on your website. Therefore, placing them on the sidebar with clean titles will be a plus. And, putting them among content after related paragraphs is another great place to display them.
Yes, banner ads do have their place in the current world of marketing if they are implemented correctly. Building banners that spark excitement will dramatize the interest of your audience. Therefore, you will be making them more clickable. And, visitors won't consider themselves about to be spammed. Following such principles as these will also increase your conversions.
SOCIAL MEDIA ADVERTISING
No Surprise, one of the massive and most popular forms of traffic sources is social media advertising. Yes, platforms like FaceBook and Instagram have proven amazing conversions by promoting posts through advertising. However, although they both have strict guidelines, posting ads on social media has been running rampant. Just visit both of these platforms and you'll see what I mean!
FACEBOOK AND INSTAGRAM.
Mark Zuckerberg's phenomenally-successful platforms draw an insane ONE BILLION visitors daily (FB) and 400 MILLION visitors daily (Instagram—expecting to hit 2.8 billion by next year). Interestingly, the recent changes to the algorithms on these platforms in 2018 has increased ad promotions and sales dramatically, making the two the highlight of social media. So, with this incredible REACH, FB and Instagram have gone to new heights to up ad offers, developing a new outreach to marketers.
WHAT ABOUT THE OTHER SOCIAL MEDIA PLATFORMS?
Unfortunately, this pretty much leaves platforms like Pinterest, Twitter and YouTube in the dust in way of advertising. However, because of this wild increase in ad promotion, FB and Instagram, like Apple and Amazon, have become household names—-brands at their best! Therefore, by hosting their ads, YOU also become established as a trusted brand. And, with their high-performance call-to-action choices and reasonable budget, it may be fun to dip into it a little!
Zuckerberg's new "baby" (Instagram) is a close second to FB. And, a snapshot into the future of photo marketers proves quite promising. Instagram's photo ads that include content and hashtags for more audience reach, seem to be scouring the globe! So, this makes Instagram the world's fastest-growing platform. Again, a close second to FaceBook!
GOOGLE ADS
Statistics prove why GOOGLE ADS are the salt and pepper of marketers, and have been for a long time now. Thus, Google made $50 Billion in net ad revenue last year alone! Although these types of ads deal with a "balancing act" in order to reap your reward, most feel it is the way to go, And furthermore, making it difficult to set the scales right with Google Ads has, of course, increased revenue for Google.
So, there must be a great deal of research involved before one spends their hard-earned money trying. When getting content posts in the top spots on Google, makes this, in turn, a much worthy investment. Many feel it is worth the risk, and that in the long run, success will come.
There is a lot involved with the process of Google Ads:
Understanding your competitors
Targeting keywords
SEO strategy
However, all this will teach you about what roads your competitors are taking. Learning what keywords are converting, you can gather a more precise understanding of your competition. Let me put it to you this way—Google Ads (AdWords) is a perfect way to test your site's behavior and your content's role in the conversion process. Plus, you can then find out the influence certain posts are having on your buyer—what is working and what isn't.
TRAFFIC PROMOTIONAL TOOL #4:
Grow your Online Business with an essential Affiliate Marketing platform. Wealthy Affiliate offers a multitude of tools and resources to succeed into the future!
"A Platform Designed For Affiliate Marketers Of All Levels."
"Whether you are just getting started, have some experience, or are an ultra-successful affiliate marketer, Wealthy Affiliate is made for you!" With 1.8 million members and entrepreneurs strong!
Transform Your Ideas into Profits.
Start a Business From 1+ Million Lucrative Niches.
We all have a hobby or something that gets us excited and motivated when we think about it. It only takes one idea to create a very successful business online. Don't have any ideas? No problem, Wealthy Affiliate will help you choose a direction of your business from over 1,000,000 different niches.
YOUR FUTURE AWAITS!
TRAFFIC PROMOTION TOOL #5:
Jaxxy is a keyword search platform within Wealthy Affiliate. And, as their Starter Membership and SiteRubix platform, Jaaxy is free to use, as well, and with upgrade capabilities.
It has one of the best affiliate programs available anywhere on the internet.  Thus, you can refer people to Jaaxy and earn consistent revenue!
"Jaaxy — is the Research Platform Chosen by the most Successful Entrepreneurs in the World."
Jaaxy is a Keyword Search goldmine that enhances SEO, specifies what keywords rank the best, shows average monthly searches, finds statistics on monthly traffic and more! However, you won't know until you try it!
TRY IT NOW!
So, with a free Wealthy Affiliate Starter Membership, you also get access to SiteRubix and Jaaxy! Plus, SO much more! Try it out!
TRAFFIC PROMOTIONAL TOOL #6:
This Guide to making money online will walk you through the process of how to get started with Affiliate Marketing. Here, you will learn how to begin, run and succeed with your Online Business. Furthermore, all the tools and resources described in this post will play an important role in your upcoming business, as you wade through the web.
However, when you get my Guide, you will also receive my ONLINE TRAINING COURSE and 6-day email ONLINE TRAINING SERIES!
A complete package and great deal for visiting my page today and reading this post!
This is a complete 2019 Make Money Online Guide and package with a step-by-step path to reach your success!
IN CONCLUSION
"Flow" streams into your Online Marketing Business and Sales Funnels with these necessary Traffic Sources. If you do, they will produce the "dream traffic" that you are so passionately working to acquire! So, which ones do you think YOU will implement? Or, maybe you'll try them all! Conveniently, they all right here—in one place—and they give you all that you'll need to succeed online.
Thanks for reading and please know that you are more than highly capable of creating your income blog with heart, passion and excellence!
I value your input—-So, please leave your thoughts, ideas and dreams below!
Faithfully,
Erin :)!
INSIGHTFUL POSTS TO HELP YOU TAKE THE PATH THAT'S RIGHT FOR YOU: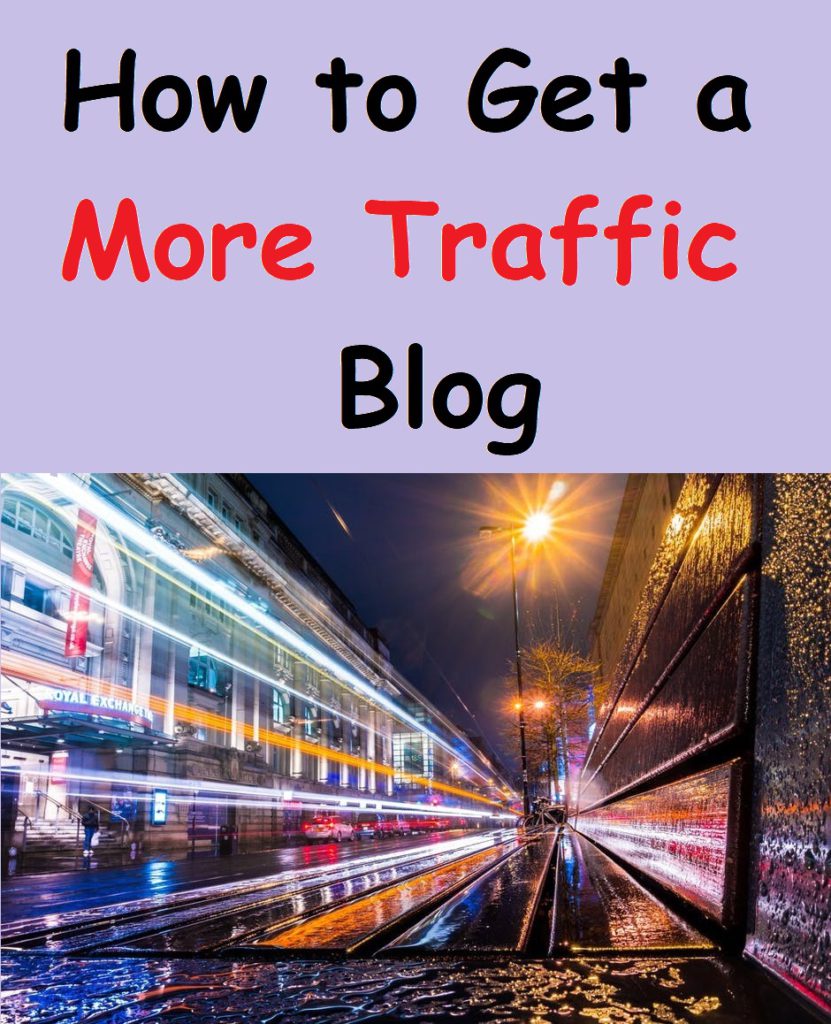 I love hearing your thoughts and insight! Please leave your valuable comments below!