This post may contain affiliate links. For more information, visit my disclosure page.
Also, "as an Amazon Associate I earn from qualifying purchases."

PINTEREST STRATEGY: INCREASE YOUR TRAFFIC
Pinterest Strategy: If you have a blog, but don't use Pinterest, then you're really missing out on a golden opportunity for traffic! Here, I will define how to gain rapid momentum for website hits!
MANUAL PINNING FOR NEWBIES AND CONTINUED USERS
Truthfully, when you first begin a Pinterest account, you should begin by pinning around 20 minutes or more a day. Or, to break it down more easily, 10 minutes 2 times a day. So, Manuel Pinning is really a thing. Yes, it is being "live" on Pinterest, adding Pins from your website and also pinning Pins to your Boards.
In other words, you must pin daily to build up your followers. Well, I add multiple Pins manually each day with different and interchangable descriptions and hashtags. Interestingly, using different descriptions with the same photo attracts more interaction, causing my pins to pour out through the Pinterest platform.
Pinterest Strategy
PINNING DAILY
Of course, you should be working on a consistent basis on Pinterest. However, missing one day is perfectly fine. But, missing two days or more will cause your engagement to decline. So, with that in mind, pinning every day and gaining followers, your website conversions will increase!
So, when you're new and working on Pinterest in your first couple months, you should be manually pinning. Then, after a few months or so, and when you get the hang of it, you can begin scheduling your Pins. However, you also can do both. Well, let me explain more what I mean.
Pinterest Strategy
SCHEDULED PINS
Scheduled pinning is using an approved third party scheduler and uploading your Pins at certain times of the day or night. Why? Well, this helps to keep you interacting on Pinterest all day long!..and every day!
However, it is a great idea, and very important, to both schedule pins and do them manually. Why? This will help Pins to be present on the platform without ceasing! Plus, their Pinterest algorithm requires you to be "live" on the platform each day, and that means manually. So, only scheduling Pins won't cut it.
YOUR COMMITMENT
 If you can commit to pinning 30+ pins each day manually (in time) for the length of your time blogging, it would be ideal! And, this will truly get you noticed, and you'll become very popular within the Pinterest world.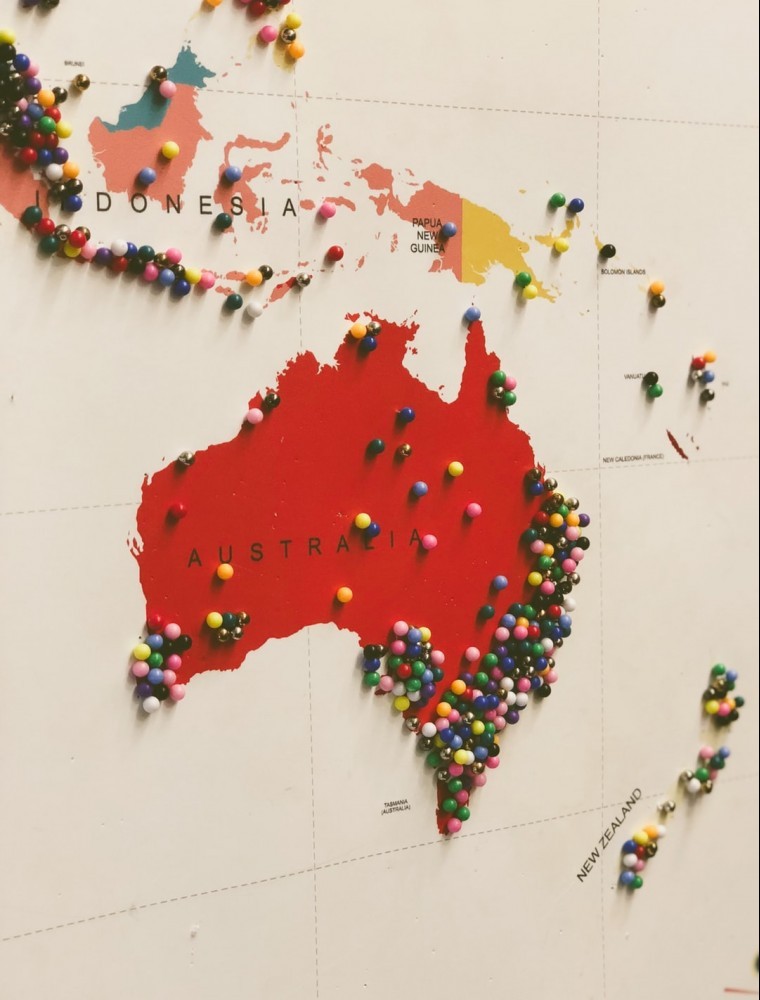 YOUR TASKS
Manually build up pinning to 20 – 30 pins each day–create new Pins and rewrite old Pin descriptions.
Follow other bloggers in your niche.
Create new Boards on a consistent basis.
Read other's posts and comments.
Pinterest Strategy
A RUN DOWN SO FAR
When your account is about three months old, you should think about getting a scheduler, and one that is approved by Pinterest. So, I use Tailwind's free account. After three months, manually pinning can get hectic and it may be more exhausting pinning this way, so a scheduler is most helpful to ease the manual time spent pinning.
RELEVANCY
Ideally, it is extremely important to your Pinterest business to create several Boards with specific topics, and then post relevant photos to each. Yes, this totally builds engagement, and Pinterest LOVES that, and so will your followers! Furthermore, your content is vital, as well. Therefore, you should be using tons of KEYWORDS in your title and text. These explicit keywords that relate to your topic will flood interested viewers to your posts!
After all, the bottom line is getting people to your website to gather information from you, make a purchase, leave their email or all three! Thus, you will want to get return customers through email, comments and any interaction you can. Yes, you will become the writer and host of a quality blog, where providing useful information attracts multiple onlookers to your space.
To make sure your content is relavant to Google's guidelines and searches, read:

Also read about the reason Google is so adamant about making sure there is trustworthy and high quality content on your posts:
Pinterest Strategy
TWO TOOLS YOU WILL NEED TO SUCCEED ON PINTEREST
1. GET A BUSINESS ACCOUNT–After you have established some Boards and Pins, you should convert your personal account to a business account.
2. ENABLE RICH PINS–Rich Pins add an extra description with a headline for article Pins that lead to blog posts. Your description is everything! Expanding the content with Rich Pins will give your reader more clarity. Furthermore, Rich Pins are great for recipe pins, products and apps.
You can't schedule a Pin on Tailwind without a description. Therefore, using Rich Pins goes the extra mile in providing high quality content with intended keywords for search purposes.
I won't re-pin a third party pin without a description. Filling in a blank post that isn't yours can waste a huge amount of time. So, I simply skip them. No description–no views!
Pinterest Strategy
BOARDS OPTIMIZED WITH KEYWORDS GET VOLUMES OF TRAFFIC!
Board titles are the perfect keywords! Interestingly, did you know that Pinterest has it's own set of keywords? Yes, and Pinterest is not a Social Media platform, but a Search platform. And, many people get this mixed up!
It's a great platform to get your title keywords by using the search bar. So, in deciding what keyword titles would be the most relavant to your Pin, simply type a title in the search bar. If your title comes up, then you can use it, and it will be recognized. Yes, it means that this title exists in the search engine.
So, just remember when choosing your keyword rich title, come up with one that is optimized, and not one that is catchy–the clever ones don't get hits!
KEYWORDS AND HASHTAGS
Of course, knowing that Pinterest is it's own search engine, you can also type in a keyword to see if it is visible. Yes, this is also a great way to find hashtags. So, you should also post hashtags at the end of each Pin description and use your keywords as hashtags!
So, you probably know by now that Pinterest is not the same as Instagram or FaceBook. Well, you can search on these Social Media platforms for people and groups only, however, they do use hashtags. But, with Pinterest, it's like a goldmine of flowing traffic through keywords, and it is a much more effective way, I think, of getting traffic to your blog!
Personally, I have had some success with people clicking on my Social Media posts and going to my website. However, I haven't gotten nearly as much traffic as I have on Pinterest. For example:
Pinterest: 86,000 Followers
FaceBook: 3,155 Friends
Instagram: 979 Followers
Yes, it has been a real struggle for me on Social Media, no matter how many posts I put out. However, on Pinterest, the more Pins I post, my traffic skyrockets overnight! So, it's really a no-brainer, if you ask me!
Pinterest Strategy
A SHORTCUT WHEN CHOOSING PINS
I like to pin each time I write a blog for my website. So, in doing this and to make it much more easy, I use the WordPress plugin: Pinterest PinIt Button. So, when I publish an article to my site, I simply hover over the images within the post and a PinIt button appears. Yes, I just click on it, and it takes me to Pinterest with my photo. Then, I cut and paste some text already on my site and maybe tweek it alittle. Done!
So, doing this cuts down time spent downloading photos, editing them and uploading them to Pinterest.
Just remember, every Pin has the potential of going viral. So, with that in mind and not knowing when that will happen, you must condition every Pin by choosing relavant images, writing high quality content, and using keywords and keyword hashtags.
So, you never know which one people will flock to!
EVERY PIN YOU POST STAYS ON PINTEREST FOR YEARS TO COME–AND IN THEIR SEARCHES!
Lastly, keep in mind that every single Pin you post stays on the Pinterest Platform indefinitely. In other words, that means that each Pin will be circulating for years to come! So, make sure you post the best Pins you possibly can using keywords in your titles as well as in the descriptions. And, also add hashtags to the end of each post.
(HINT: it is okay to cut off your description in the middle of saying something to make room for your hashtags. This leaves the reader hanging, making them click to your site to read more!)
PINTEREST, THE WAY TO GO!
Yes, my friends, Pinterest traffic is one of the best platforms for bloggers! So, make sure you follow their guidelines, Pin daily, use a variety of keywords in every crack and crevice of a Pin and add keyword hashtags to the end of each description. Then, soon, it will become second nature and you'll develop an "art" for it.
* Pinterest has recently stated that it is not important whether you schedule your Pins or manually pin. But, it is important to be active on the platform every day. And, in doing this, your followers will continue to grow. After all, in Pinterest, there's nowhere to go but up! Get my "Point?!"
INSIGHTFUL POSTS TO HELP YOU TAKE THE PATH THAT'S RIGHT FOR YOU: