This post may contain affiliate links. For more information, visit my disclosure page.
Also, "as an Amazon Associate I earn from qualifying purchases."
Top Ten Affiliate Marketing Programs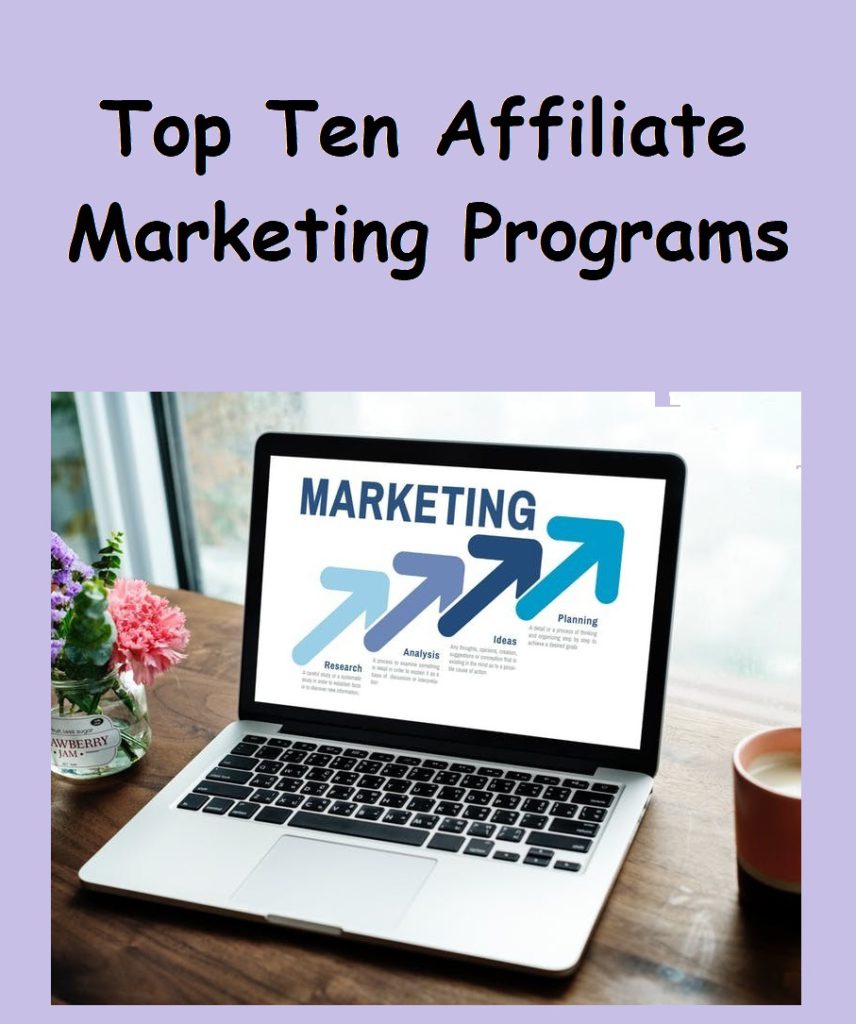 MAKING MONEY ONLINE WITH AFFILIATE MARKETING IN 2020

Thousands upon thousands of professional bloggers have found Affiliate Marketing to be a huge industry that has quickly become the main source of online income. Every day, more online businesses join in and create their Affiliate Marketing website in order to make money blogging. The opportunities with numerous affiliates have poured out in so many different directions, making Affiliate Marketing the number one resource for income on the web.
NETWORKING WITH AFFILIATES
Networking with affiliates has become a way of life for countless individuals and companies in search of the best offers for their blogs. The way to go in 2019 is to join an affiliate platform and become part of a valuable group of entrepreneurs seeking the same success. For a small cut of profits made, a small monthly fee, or even free, you will get a service within an Affiliate Marketing platform.
Three main areas of Affiliate Marketing is:
PROMOTING VENDOR OR MERCHANT OFFERS
WORKING WITH SEARCH ENGINES AND SEO
DESIGN AND WORK YOUR WEBSITE PROMOTING AFFILIATE OFFERS
In order to become completely in tune with all the competition out there, I would like to share with you the Top Ten Affiliate Marketing Programs.
MY PICKS FOR THE TOP TEN AFFILIATE MARKETING PROGRAMS OF 2020
WEALTHY AFFILIATE
"Whether you are just getting started, have some experience, or are an ultra-successful affiliate marketer, Wealthy Affiliate is made for you!"
"14 years of helping people / 14 years of progress.
Wealthy Affiliate was created as an initiative to help other people succeed online in the same way Kyle and Carson had already experienced success. Since 2005, the platform at WA has continued to evolve and innovate at a pace that is faster than the industry."
With 1.5 million budding internet marketers, WA boasts of their:
expert university of step-by-step training courses

online community

free websites on their SiteRubix platform
blogging platform
professional webinars
overall intense experience
…and much more
This huge and successful company has definitely proven to be the best affiliate marketing platform to date. I am proud to be a 2+ year Premium Ambassador Member.
___________________________________
CLICKFUNNELS
"ClickFunnels Gives You EVERYTHING You Need To Market, Sell, and Deliver Your Products and Services Online!" 
"Basic page and conversion analytics. Unlike competitor products which allow you create single standalone pages, ClickFunnels is all about building different types of marketing funnels. A funnel is basically a series of pages your visitors go through to reach a certain goal and it might look like this."
PROFESSIONAL LANDING PAGES
ClickFunnels is a platform where people can create highly professional and exceptionally good converting landing pages and sales funnels.
Their affiliate program is amazing! When a person buys any ClickFunnels product or service, you get 40% of that revenue. Also, they have as great a referral program. When referring  another affiliate to ClickFunnels, you receive a 5% commission.
They also do amazing incentives for their affiliates like this!!!
Watch This Video!
___________________________________
SHAREASALE
Based out of Chicago, ShareASale is a large affiliate network whose platform has around 4 thousand merchants, with over one thousand restricted solely to them. They publish vast data on each offer they run in order to acquire a campaign that will convert. Their offers are easy to compare when finding the right one to sell based on their detailed metrics.
"ShareASale has been in business for 19 years, exclusively as an Affiliate Marketing Network. Our technology receives accolades for speed, efficiency, and accuracy – and our reputation as a fair and honest business is well known within the industry. Our objective is to provide customers with an advanced Affiliate Marketing platform. We strive to deliver the best product in the industry, and support it with superior customer service provided by people that will follow up, call back, and provide real solutions. In January 2017, global affiliate network Awin acquired ShareASale to provide further international opportunities to domestic advertisers and publishers."
ShareASale offers a quick payment program, paying on the 20th of every month—with an account threshold of $50.
___________________________________
JVZOO
Founded in 2011, JVZoo has sky-rocketed to the top of the affiliate platform, being one of the most popular!
It is baazar, but there are no upfront costs for publisher or merchants. Their income is generated predominantly from charging fees to merchants and to the affiliate upon a sale. Plus, JVZoo pays immediately via PayPal instead of once a month like other affiliate programs. However, JVZoo works only with digital products like online courses, e-commerce and internet marketing offers.
Although JVZoo can sometimes be of low-quality both in products and offers, people find they convert well. There are no limits on the number of links, buttons or calls-to-action you can use on your website.
Many of the merchants offer 50% or higher on returns with their products. Plus, they offer unlimited or lifetime cookies.
CREATING LANDING PAGES
On JVZoo, you can host and create landing pages on their website, making it more suited for professional marketers who pack the internet with offers to make money—most of which are online courses.
It isn't necessary to have your own website to participate in JVZoo. However, you will need to know how to get traffic to a squeeze page or landing page to make profits—when becoming an affiliate, and you can learn how here.
___________________________________
CLICKBANK
ClickBank (CB) has been around since the beginning of the World Wide Web. They have come back from supplying low-quality, spamy products in 2012, and have rebuild a much improved dashboard. CB is still a strong contender and focuses more now on digital products. However, they may be of somewhat lower quality, with make money online courses, etc. However, there are some high-quality digital produces offered, too.
ClickBank is one of the largest affiliate programs that concentrates mainly on digital and physical books—mainly eBooks, online courses, eCourses and some goods, as well.
GREAT CONVERSIONS
A huge incentive for members is that the conversion rate is up to 75%, and they pay out weekly. The cookie duration varies, depending on the product—There are none that have unlimited or lifetime cookies.
You can join CB for free with an automatic approval process."ClickBank is an online retailer with a global presence, secure payment processing, reliable tracking and payouts, and an extensive affiliate network.
Vendors can create and sell both digital products (such as ebooks, software, and membership programs) and physical goods through ClickBank. Customers purchase those products through ClickBank's secure order form, which accepts credit cards and PayPal, and provides advanced fraud protection. We also provide live customer service and support to customers who need it!

With ClickBank's affiliate program, affiliates can promote vendors' products and earn huge commissions. Affiliates use a ClickBank-provided referral link called a HopLink to direct customers to the vendor's site. If a customer then purchases a product, the affiliate receives a percentage of the sale that is credited directly to their ClickBank account. Our platform features reliable tracking and commission payouts that are made on time, every time. 

This synergy allows for vendors to focus on selling great quality, high converting products as affiliates help them scale their businesses to new heights – both earning big in the process!"
This program is a great choice for beginner affiliate marketers.
Their resources and tutorials are abundant, with FAQs, videos, walk-through training, etc.
ClickBank also has a paid program—ClickBank University, for experienced marketers—with advanced courses. Plus, a second-tier affiliate program—Joint Venture Program, collaborating with CB Partners. This program has an approval process and the commissions are much higher.
CB is ideal for bloggers of small niches. They also offer a 60-day money back guarantee on all products with no questions asked.
___________________________________
VIGLINK
VigLink performs somewhat differently than other affiliate programs. It is specifically designed for bloggers!
VigLink uses links that automatically work with merchants and have the highest conversion rates, making your time here more effective.
They work as a "middleman" between the blogger and the merchants, scanning blogger content and automatically creating links that are based on payout and conversion rates. VigLink, in turn, focuses on blogger content instead of affiliate links.
"Build and expand your influence

Here at VigLink, our technology is two-fold. We provide both the monetization and reporting tools necessary for building influence, enabling the world's leading content creators to earn from their influence and still create the best user experience for their audience."
CATEGORIZING TRENDS
Their platform categorizes trends and works with all kinds of advertisers and merchants. They focuses mainly on physical products, but offers some digital products and services, too.
Commissions and cookies are set by the merchant, and not by VigLink.
They are known as an intermediary platform. They serve as a place where affiliates who have been banned or suspended from other programs like Amazon can come.
Their links work well on websites, social media platforms and apps. The VigLink dashboard is very simple, yet effective, and is great for bloggers who want a more "hands-off" affiliate platform. Their focus is to dynamically update links to maximize your income.
However, when you join, you have to be approved by each merchant separately, and they pay monthly. They also require a small cut of your income to use the platform, as do so many companies.
___________________________________
Rakuten
"In Japanese, Rakuten stands for 'optimism.'
It means we believe in the future."
"It's an understanding that, with the right mind-set, we can make the future better by what we do today. So we challenge ourselves to evolve, innovate and experiment, to create a better, happier future for everyone. Today, our 70+ businesses span e-commerce, digital content, communications and Fintech, bringing the joy of discovery to more than 1.2 billion members across the world.
About Rakuten

"Since our founding in 1997, Rakuten has helped shape the way people shop online, offering Cash Back, deals and shopping rewards on the world's largest selection of products and services. To date, our 1.2 Billion members in the U.S. have earned over $1 billion in Cash Back at their favorite stores."
Rakuten LinkShare is one of the oldest affiliate networks, and is now somewhat smaller than the other big league players. (Only one thousand partners and 1.2 Billion members). However, there are a few features of this platform that set it apart from the rest:
They rotate through their banners automatically for a product, helping to optimize your offers. Instead of manually selecting which ad to run, LinkShare allows multiple versions of the ads rotate with only one piece of code. (Ad Rotation)
LinkShare allows "deep linking" to merchant landing pages. This means that you can customize the types of campaigns you run—you can choose the page to send your traffic to on their site. This allows for more variety when promoting different affiliate offers.
However, Rakuten LinkShare only pays out once the commissions are collected from their partners. Plus, they pay out by check only, after a minimum amount of sales are made.
___________________________________
MAXBOUNTY
A somewhat newcomer to the industry of affiliate marketing, MaxBounty originated in Ottawa, Canada in 2004. They claim to be "the only affiliate network built specifically for affiliates."
It is mainly a CPA (Cost Per Action) company that does not use ad banners. They use only customer links, and the blogger chooses where to put them on their website.
OUR RATES ARE THE HIGHEST

That's why we call ourselves MaxBounty.

"If you're searching for campaigns with the best rates in the performance marketing industry, search no further. We sift through all offers that come our way, so only the best make it on the network. No matter your traffic type, we have the right mix of great high paying and high converting offers to maximize your affiliate earnings.

 

MaxBounty is the one true affiliate network built specifically with affiliates in mind. Over a decade of improvements have led to robust tracking, rapid payments and cost savings passed on to our affiliates in the form of higher rates and frequent promotions. Your success is our success."
MAXBOUNTY WORKS WITH DIGITAL PRODUCTS.
MaxBounty works with business niches and has more than 1,500 active campaigns set up. They work only with digital products with email opt-ins. They specify in market research, real estate, social games, finance, dating and diets, which are great for marketers seeking new leads.
Their commissions depend on the type of campaign—from $2.50 to $85 per CPA. Other campaigns may pay out a percentage of the sale. In their referral program, the commission is 5%.
They don't use cookies to track CPAs. Instead, MaxBounty designed their program for the affiliate to send a prospect to a specific landing page using an affiliate link.
They are constantly strictly enforcing anti-spam rules and only works with digital products—not physical items. However, they do allow CPA for earning on mobile devices.
FOR MORE ESTABLISHED MARKETERS
This program is best for mid to top expert internet marketers who know about managing and getting traffic to their sites. If just starting out, MaxBounty won't be an asset to your business until you are more established.
Their dashboard is user-friendly, as it clearly lists the best offers for your niche business.
MaxBounty has a quick and expert customer service for their member's convenience.
They offer a $1,000 bonus for any affiliate who earns $1,000 or more in their first three months as a huge incentive! They pay weekly with a minimum threshold of $50, and pay by check, PayPal, Intercash, eCheck, ACH (direct deposit), bank wire or Bitcoin.
Their brands consist of high-quality digital services. Their strict guidelines may be tricky, so make sure you read them first. It make take up to a week or more to get approved, but hang tight, as they have numerous joining daily.
___________________________________
CJ AFFILIATE
Founded: 
1998, Santa Barbara, CA
Headquarters: 
Santa Barbara, CA
Parent organization: 
Alliance Data
CJ Affiliate, formerly known as Conjunction Junction, is considered to be the biggest affiliate platform online. Practically every major retailer has their affiliate programs on CJ, making them a one-stop-shop! There are over 3,000 advertisers with various link options.
ADVERTISERS AND BANNERS
Most of the retailers who promote on this platform provide multiple ad sized banners, giving a more convenient selection of sizes to display on your blog / website. Having a huge amount of quality and popular advertisers on this platform makes it a simple process to gather offers. It is also easy to find the tracking codes to put on your blog. Once approved to promote an offer, you can be up and running in no time.
MONTHLY PAYMENTS
CJ has a "net-20 payment system," meaning that you will get commissions paid monthly on time.
For the professional and advanced affiliate marketer who optimizes and records their sales performance, CJ has a reporting suite that is very impressive. However, beginners may have a difficult time navigating through it.
QUESTIONABLE CUSTOMER SUPPORT
Due to the massive number of affiliates and merchants on this platform, customer support may be rather limited. Plus, there are no toll-free numbers or call methods, but only a contact form to fill out.
All-in-all, CJ Affiliate is a great platform for any affiliate marketer wanting to increase their web presence and income.
___________________________________
SKIMLINKS
"If you write about products, we can help you make money from your content. Over 60,000 publishers around the world already trust us to automatically monetize the commerce content they create."
Skimlinks is very much like VigLinks. It is designed with bloggers in mind who prefer not to do hands-on work. It uses a plugin or script to create links in content in order to send customers to high paying merchant offers. They work with over 24,000 merchants and advertisers.
One different between the two is once approved, you can work with any program or merchant on the platform. There is also a higher level in Skimlinks called "Preferred Partner" and "VIP." They both pay higher conversions than the regular merchants, up to 100%.
"Skimlinks is the leading content-to-commerce platform globally, helping more than 4 million websites monetize their editorial content.
Skimlinks works behind-the scenes to take away all the manual effort usually associated with affiliate marketing. After you install the plugin you can start earning commission from every link to merchants you include in your posts.

With a decade's experience working with blogs of all shapes and sizes, we're confident our technology can help take your content monetization efforts to the next level:

Easy to install: Install our plugin and instantly monetize links on your WordPress site.
Earn from your RSS feed: Monetize more activity on your blog when users click on an external link in your RSS feed, Skimlinks automatically turns these into affiliate links
Earn more from affiliate marketing with Skimlinks: Access to over 24,000 merchant in our network. There's no need to manually apply for each merchant. Once you are approved as a Skimlinks publisher you get instant access to all programs.
Zero admin: You can focus on creating great content and link to merchant products as normal and we'll do all the work to create and maintain affiliate links for you.
Increase your click-through rates: We only turn links into affiliate links when they are clicked, so they don't look suspicious to your users.

PLUGIN

To use the Skimlinks Plugin, you'll need to sign up for a Skimlinks account. Once you're approved, all you need to do is install the plugin and our technology will get to work."
Skimlinks has a huge range of products and physical items. They also represent digital products, but focus mainly on physical products from brands like Amazon, Target and eBay.
CONTENT BLOGGERS
Skimlinks is mainly for content bloggers who are set out to monetize their content. Using a WordPress plugin and written scripts, setting up this program is quite simple. After accessing offers on the platform after approval, affiliates don't have to spend needless time with settings and other work. They can write content around the affiliate link instead of adding the affiliate links to products. They also offer many tools to compare commission rates and offers when customizing content, in order to increase conversions.
CUSTOMER SERVICE
Skimlinks has top notch customer service in a timely manner. They also have easy integration into existing websites.
This program is free and easy to join. However, 25% of the commissions made goes to Skimlinks. They pay monthly. All-in-all, a great company to be involved with!
INSIGHTFUL POSTS TO HELP YOU TAKE THE PATH THAT'S RIGHT FOR YOU: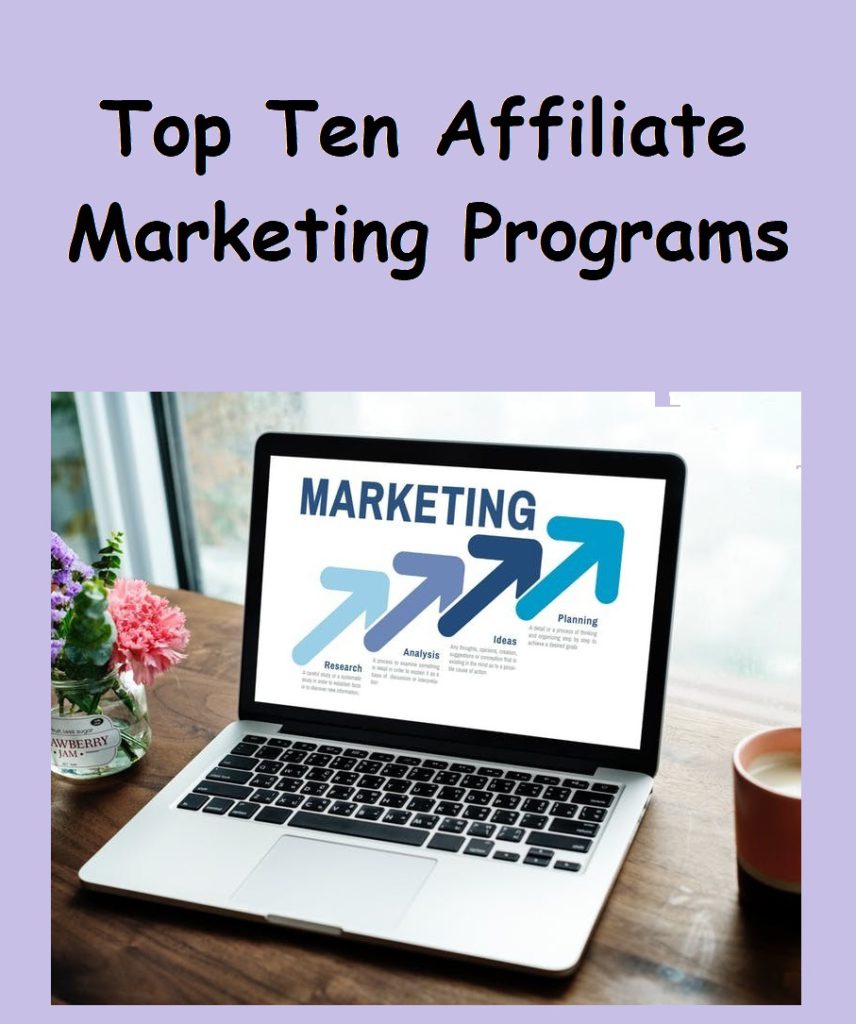 Let me hear your valuable thoughts in the comments below! I would love to chat with you!