This post may contain affiliate links. For more information, visit my disclosure page.
Also, "as an Amazon Associate I earn from qualifying purchases."
Women Empowerment
YOU MUST LEAD "LIKE A GIRL."
Women Empowerment. I'm sure you have all heard the expression, "You ____ like a girl!" So, what does it mean to do something "like a girl?" To me, this seems rather derogatory. Furthermore, it may hint of females being weak and not strong, and with no indication of empowerment. Well, I want to turn this statement around to mean the opposite—that doing something "like a girl" is proof of women empowerment!
Interestingly, did you know that 52% of all professional jobs are held by women? However, females seem not to be represented in rolls of leadership the way they should be. On the other hand, only a small percentage of executives, top money earners and CEO's are female.

EMPOWERING WOMEN TO BELIEVE IN THEMSELVES.
Truthfully, with these statistics, women should not feel inferior in the workplace. However, they often keep themselves from advancing by putting up self-esteem barriers. For example, they sometimes take on a "fear of failure" mentality from past mistakes or missteps that, at one time or another, set them back from their success.
Lead "Like a Girl."
WOMEN EMPOWERMENT: TAKING ON A POSITIVE ATTITUDE.
So, if you're a women with a negative thought process, I'm telling you that you must hold your head up to a new way of thinking! Yes, all women should know how vitally important they are, not just on the surface, but deep within themselves, too!
What's past is past. Look to the future with a whole new spice and attitude!
EMPOWERING THE WORKPLACE AT HOME
So, in view of family upbringing, a women's role is steadfast and universal. In truth, a women embraces family values, teaching her children to the best of her ability in all circumstances. In fact, being a mother is the most important "job" in the world, and leading with integrity in this role, puts women far above and beyond their capabilities.
On the other hand, a man's role is strong and advantageous, as well. Therefore, men must "lead" the household with courage, strength and continuous love, setting a firm overall example of honor. Yes, both women and men in this respect, have their own roles. And, living with complete moral standards in a peaceful setting will have a long lasting effect on the children.

Lead "Like a Girl."
Women Empowerment
WHO IS THE BREADWINNER?
Nowadays, both men and women are sometimes equal breadwinners when it comes to earning income. However, with both working outside the home, it is more of a challenge these days in regard to raising the kids. So, in all actuality, that's why more and more women are turning to the internet in order to create a substantial and lucrative online job. This way, they can also be home to care for their children. How to Make a Business Plan for a Small Business
In several instances, women begin an online blog to make extra money. And, in many cases today, they retire their husbands! Yes, being home with the children is every mother's dream. Therefore, that is why being a stay-at-home mom and making thousands of dollars a month online is the best of both worlds! Furthermore, this is true women empowerment!
How to Retire Young, Retire Rich
Lead "Like a Girl."
Women Empowerment
CHOOSING THE BEST ONLINE INCOME OPPORTUNITY.
Interestingly, in researching online jobs a few years back and reading the statistics, I came to the realization that blogging is the best avenue to take.
Developing a blog takes time and persistence. But, in the long run, it makes a nice, steady passive income for any family!
And, Affiliate Marketing weaves into this so perfectly! After all, it is the #1 income capability online today! So, how the heck does one get started?
Yes, blogging is a great way to share your knowledge of something you are passionate about. However, there is a lot of time and effort involved in growing a blog and reaching conversion status. But, in the long run, it is so well worth it! Well, just think of it as a labor of love—your "baby." Build a Free Custom Website Now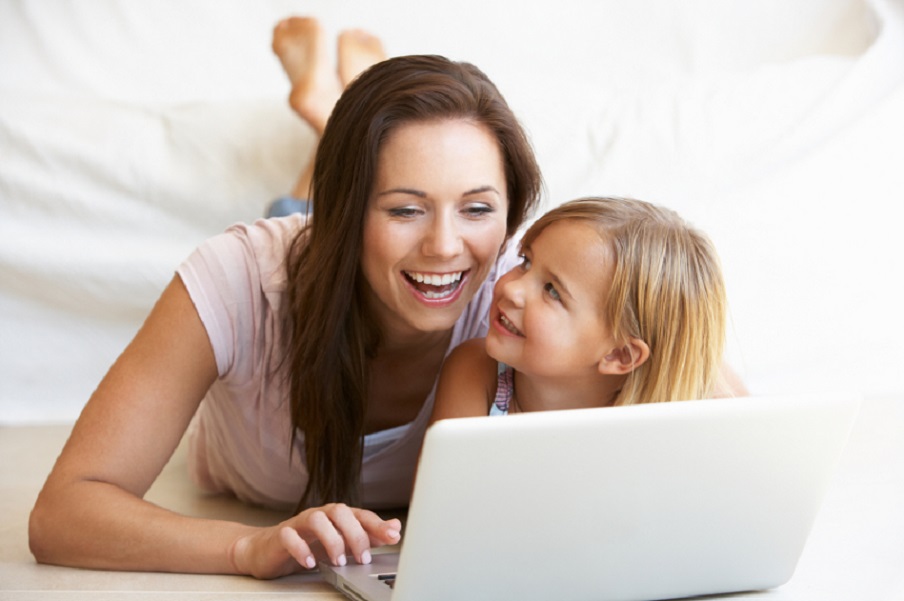 Excitingly, there are plenty of different ways to start making money! How to Start in an Online Business
Precisely, getting traffic is key to earning income online. So, in order to make a huge amount of sales, you need a large amount of traffic flowing to your site on a daily basis. Furthermore, working with SEO (Search Engine Optimization), keywords and keyword phrases, and other tools promotes great traffic to your site! How to Get a More Traffic Blog
Lead "Like a Girl."
Women Empowerment
FINDING YOUR PASSION.
To begin, you will need to first find your perfect niche. Quite simply, niches are simply a subject you are passion about. Learn more about niches here. Incidentally, this may take some time to come up with. After all, centering your blog around your life's passion is important and will require some deep thought.
Next, you will need to build a website around that passion of yours. And, the best place to do that is on a platform called SiteRubix. Here, you can get a couple websites free of charge right now. Click below.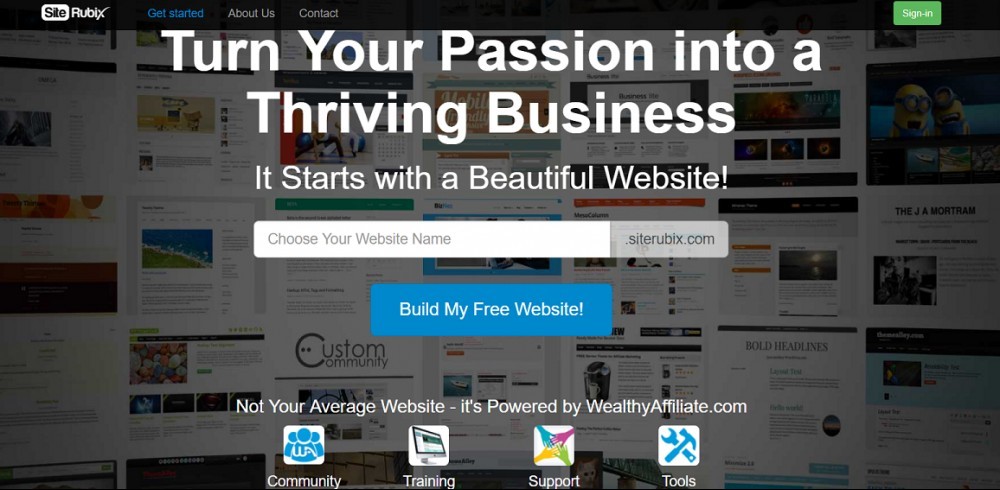 Next, you will be setting your site up for monetization. Yes, of course you will want to earn money! To do this, adding affiliate links will draw those conversions. Get my MMO Guide now to find out how!
Lead "Like a Girl."
Women Empowerment
LEARNING ABOUT AFFILIATE MARKETING.
Top Ten Affiliate Marketing Programs
How to Start Internet Marketing at Home Interestingly, Affiliate Marketing has quickly become the main source of income on the web today. And, women are in the thick of it! Just think of how many shop online and click affiliate links! So, it is all about displaying links on your website connected to the top stores. And then, choosing specific products and services to promote from each (that are directly related to your niche). So, when someone comes to your niche website and clicks a product or service link, it will take them to a store where they will purchase. How to Start an Online Business for Free Now
#1 AFFILIATE MARKETING PLATFORM.
Amazingly, there are so many Affiliate Marketing platforms that offer everything you will need in building a business online. Actually, I have tried several to date and am now using one that I know is the best, by far! It is called Wealthy Affiliate. Wealthy Affiliate Review
Lead "Like a Girl."
Women Empowerment
EVERYTHING IS POSSIBLE!
Wait, let me take a minute to shift back to women empowerment. It's true, some women still believe that men are stronger leaders. They may think men are more equipped to gain success and have better ideas in the way of business. However, they don't take into account the old saying:
"Behind every great man is a great woman."
Lead "Like a Girl."
Women Empowerment
It's true, God made women in His image with dignity, strength, grace and poise. So, with that in mind, a woman can accomplish anything she sets out to do—and more! So, throw away your inferiority complex! And, break those chainful barriers by helping yourself! To do this, I have put together an inspiring list of things that will propel yourself forward as a woman entrepreneur:
BE YOURSELF! Don't pretend to be someone that you're not. You were created just the way you are for a reason. Be that woman of integrity that you are!
TRUST YOUR INSTINCTS! A woman's intuition is always spot on! Always go with your gut, and you will succeed beyond all measures!
EMBRACE A CHALLENGE! Live outside of your comfort zone and know that you can do anything you set your mind to! Be brave, flamboyant and determined! Brave: Ready to endure and face the unexpected. Showing great courage. Flamboyant: Regarding a person's behavior (In this case a women)–tending to attract attention because of her exuberance, confidence, and stylishness. Determined: Having made a firm decision and being resolved to stick with it.
How to Create a Business Website for Free: 11 Tips
LEAD "LIKE A GIRL."
Evidently, when women adopt to a positive mindset, all they can do is succeed! Success is only measured in how a person sees him or herself, and vows to become all that he or she can be. No matter how long it takes to develop that mindset or that success, it will be well worth the effort.
Yes, triumph will prevail in the end.
So, stay on that road to your destiny—to your ultimate success.
Learn all about creating an Online Business and Making Money Online in my MMO GUIDE and ONLINE TRAINING COURSE. Get both now!
"ENOUGH! ULTIMATE MMO GUIDE (for Money Seekers)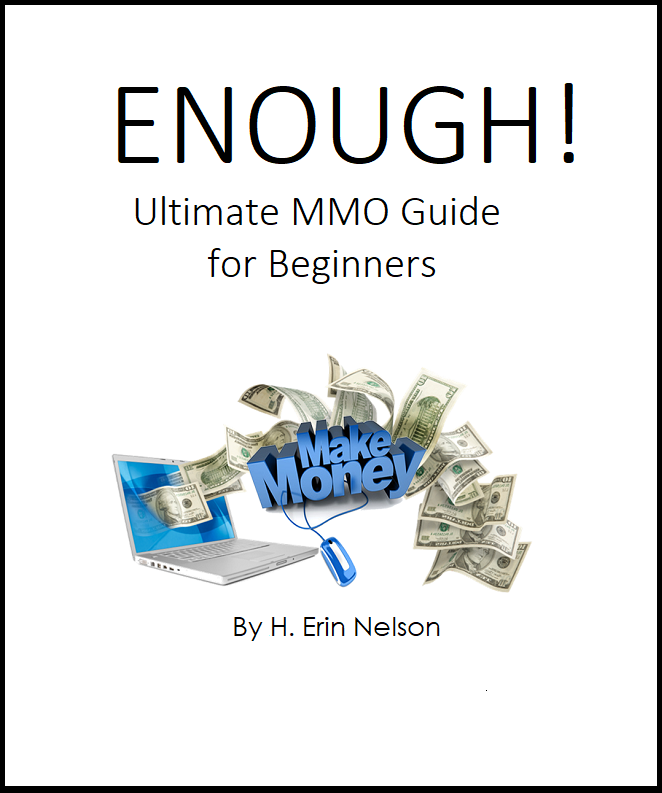 Lead "Like a Girl."
Women Empowerment 2021
Fondly, thank you for reading and being an inspired and empowered woman of today! Earnestly, please leave your thoughts, stories and insights below. I would love to chat with you!
Women are gaining knowledge and wealth all the time!
Women are successful, productive, critical thinkers and render great authority!
Women become profitable by pursuing opportunities to create and become mindful, boosting their self esteem!
Women are empowering women at every level, every day!
Lead "Like a Girl!"
INSIGHTFUL POSTS TO HELP YOU TAKE THE PATH THAT'S RIGHT FOR YOU:
I would love to hear your empowering comments below! Your thoughts are valuable!