This post may contain affiliate links. For more information, visit my disclosure page.
Also, "as an Amazon Associate I earn from qualifying purchases."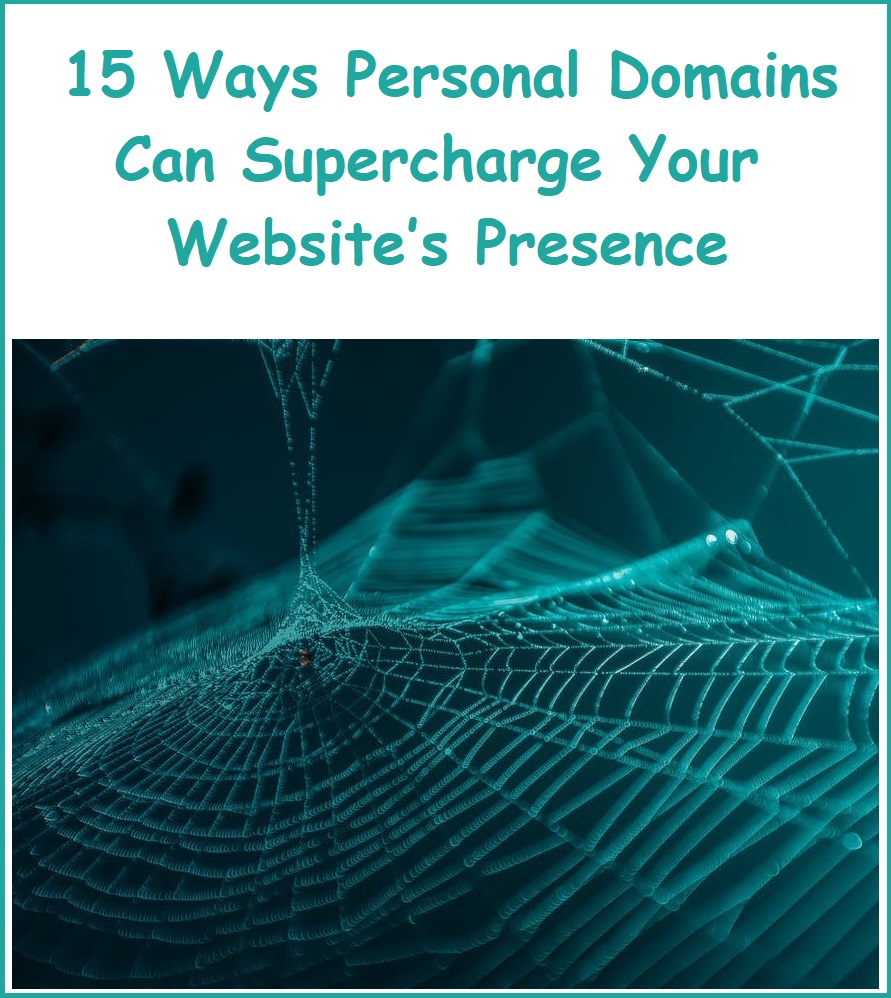 WHAT IS A PERSONAL DOMAIN NAME?
What is a Personal Domain Name?: Interestingly, a Personal Domain is a web address that allows you to take control of your online identity by directing visitors to your site. So, it's the special name of your business using a certain web extension like these 5 most common ones: .com, .org, .net, .co, .us. Also, keep in mind that your website is the very beginning of your personal brand. And, it will be with you for the long haul. So, you must choose the perfect name that suits your business and will draw traffic.
5 Killer Tips When Choosing Your Domain Name:
Keep it short.
Avoid using hyphens
Make it easy to spell
Make sure it's easy to remember
Avoid using double letters
Like https://HenAffiliates.com !
IT TAKES TIME.
Yes, it is very important to put a great deal of thought into what you want to name your website. Because, changing your domain later on could hurt your brand and search engine rankings. So, it's crucial to think of the proper name from the get go!
WHAT IF THE DOMAIN NAME YOU CHOOSE ISN'T AVAILABLE?
Unfortunately, many times the personal domain address you pick is already owned by someone. Yes, like beachfront property, personal domains are very limited and in high demand. However, if you do find one you want that's unavailable, there is a place to go that will provide other "dot" options to choose from. So, keep reading to find out.
WHEN CHOOSING A DOMAIN, WHAT TO STAY AWAY FROM.
Usually, business owners want a domain that matches their exact business name. Or, sometimes they want to match it with a product or service they offer. And, these are both good ways to begin your search. But, try to stay away from adding dashes or creative spelling (as you read above). Yes, those choices just cause confusion. So, you want to choose the one that will be the easiest to remember and find. Remember, your guest will be trying to find a solution to a challenge. So, make sure that your blogs relate to your personal domain name.
Money Making Blog Ideas: 19 Questions That Will Trigger Massive Content
WHAT WEB EXTENSION IS BEST?
Most definitely, the .com extension is one of the oldest domain extensions and the most commonly used. In fact, almost every major website on the net ends in .com. However, the exceptions are non-profit organizations (.org) and government sites (.gov). Evidently, it has become natural for someone trying to find a website to first try the .com version. Therefore, it is the most desired of the extensions.
ADDING TRUST TO YOUR SITE THROUGH YOUR DOMAIN.
It's true, a personal domain name does add a sense of trust and professionalism to your site. Yes, establishing credibility certainly draws in the traffic. Therefore, when people experience this trust when visiting your website, they will return!
Also, by allowing people to find you easier online, as well as developing authenticity, you will begin to make your mark on the online world! And this, in turn, will build more traffic, convert more sales and earn larger profits! However, if your business is difficult to find when searching, you most likely will lose that person.
WHY SHOULD YOU GET A PERSONAL DOMAIN?
Urgently, your web presence and web address are vital parts of your online identity. And, they can be compared to a physical business address, as well. For example, if your business resides on the main street of a town, you're far more likely to get greater business "traffic" than if it was located on the outskirts. Yes, it's obvious that location has always played a HUGE part in the amount of customers that walk through your door.
So, with that in mind, personal domains carry great value in helping people find you on the net! After all, a domain is your online "address." So, it is necessary to promote your business with a highly targeted name.
ARE BRICK AND MORTARS ON THEIR WAY OUT?
In this day and age, it's true that a brick and mortar address needs more exposure, especially with all the competition online. So, that's exactly why a website is the goldmine that will drive the traffic to your physical business address, as well. Yes, I find it so amazing that the web is overpowering so many physical businesses nowadays. With that said, it is essential to have a site to promote your physical address.
THE WEB IS TAKING OVER!
Well, let's take a moment to think about it. Interestingly, the web is dominating people's activities, schooling, businesses and so much more. Yes, it seems that everyone and their brother are shopping, reading, watching videos, talking, doing their taxes, paying their bills, writing, teaching and earning a living on the World Wide Web! And, in time, most everything will be obtainable online! Yes, statistics and charts prove it!
THE INTERNET IS THE WAVE OF THE FUTURE.
So people, everything is revolving around the internet, and it is a multi-billion dollar industry! Most definitely, that's why it is SO VERY IMPORTANT to choose the right web address for your online business. Yes, you want people to be able to find you online—plus, they will be led to your brick and mortar if you have one! And, your website will allow the most important information necessary to make your work successful.
So, whether you run a brick and mortar business, strictly work online or do both, you need an easy-to-remember, easy-to-spell, somewhat short and catchy personal domain name—it is essentially vital to the success of your business!
SO, WHERE CAN YOU GET A PERSONAL DOMAIN?
Well, I get all my domains in one place. The SiteRubix platform at Wealthy Affiliate.
Read my Complete Wealthy Affiliate Review. It's an amazing platform to build a great business with professional websites.
SITERUBIX

A Domain Experience Has Never Been This Seamless. Period.

"Millions of Available Domains and Over 42K Top Level Domains." All for a yearly fee of only $13.99! (NO UPSELLS, EVERYTHING INCLUDED!)

The SiteDomains platform at Wealthy Affiliate will instantly allow you to uncover any domain in seconds. This feature will expedite your domain research and truly uncover some of the true domain gems out there.

Access and purchase .com, .net, .org, .info and all of your other favorite top level domains in an instant.
Not only can you purchase a personal domain here, you can also get SiteRubix.com ones for free! Yes, when you sign up for a free Starter Membership at Wealthy Affiliate and create your 2 free websites, you will get 2 free SiteRubix.com domains. So, while you're creating and working on your new websites, you can use the SiteRubix.com addresses until you purchase your personal domains.
SO, HOW IS THIS POSSIBLE TO START FOR FREE AND MAKE MONEY ONLINE, YOU ASK?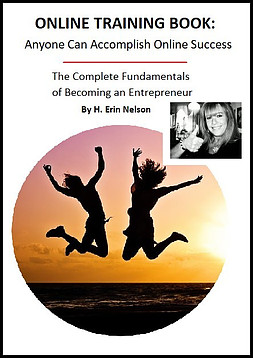 Yes, you can get all the information you need from the above MMO Guide, and more information about Wealthy Affiliate.
IS TRAFFIC TO YOUR SITE SLOWER?
Truthfully, did you know that for every second of extra load time, web traffic falls by 20 percent? Additionally, when a possible customer can't find you, 100 percent of traffic is lost. Of course, that means all your potential sales are gone, as well. So, is an unrecognizable domain choice worth it?–Obviously not.
With that in mind, you will want to choose a personal domain name that appears at the top of the search engines. And, to make that happen, it's crucial to use a top keyword search platform. So, I recommend a place called Jaaxy Keyword & Niche Research.
 YOU CAN USE JAAXY ABSOLUTELY FREE OF CHARGE!
Yes, like SiteRubix, Jaaxy is an elite program free to use at Wealthy Affiliate. Also, when blogging, Jaaxy comes in extremely handy! And, as SiteRubix, it was designed and programmed by Wealthy Affiliate's founders, Kyle and Carson. So, when searching for an affiliate program with extra free tools and platforms, give WA a shot! Plus, they offer step-by-step training and guidance 24/7—both from the leaders and their amazing community!
JAAXY IS MORE THAN A SEARCH PLATFORM.
Yes, buying a personal domain name is part art and part science. So, in order to research a name for your website, there is one big thing to consider. How can I choose a name that visitors will come to like and use? How do I find the perfect and catchy title that will rank high? So, on Jaaxy, you can research your niche to find a great business name and see if it's available. And, if it's not, you can find out other related names to choose from that rank high, as well.
Also, at Jaaxy, learn more about Site Rank, create Keyword Lists, use the Search Analysis, experiment with the Alphabet Soup method, Brainstorm to find popular ideas, search for Affiliate Programs and create Niche Keyword Lists.
FIRST IMPRESSIONS ARE IMPORTANT!
Well, just like a fancy hotel entrance, a beautifully-painted restaurant sign or a colorful retail store sign, your personal domain name is your customer's first impression. So, why not give them an eye-catcher!
In fact, when you join Wealthy Affiliate as a free Starter Member, you can research for the perfect personal domain name for your business at Jaaxy Keyword & Niche Research, and purchase it at SiteRubix. Yes, Wealthy Affiliate has everything you will ever need for your new Affiliate Marketing business. And, you can learn all you need to know with their Online Entrepreneur Certification Course. Plus, for advanced training and with a PREMIUM UPGRADE, the WA Affiliate Bootcamp is a 7-Phase (70 Lesson) course that walks you through how to create and establish a business in a niche that is related to promoting Wealthy Affiliate. Check out PREMIUM features.
THE BENEFITS OF JAAXY
Open an Account today and get the REDUCED PRICE.
PRO–Was $49/Month. Now, $19/Month! 
ENTERPRISE Was $99/Month. Now, $49/Month! 

FREE TO USE: ($0 Startup) The Best Way to TRY AND USE Jaaxy. And, it's FREE when you join Wealthy Affiliate with a Free Starter Membership!
THANK YOU FOR READING!
Passionately, this website is dedicated to changing people's lives. Here, I find and highly promote respectable platforms like Wealthy Affiliate, that can fit into people's lifestyles, and make all the difference in the world with the way people live and view life.
Furthermore, I write blogs (see below) containing intense research that I've done, hoping to spread important information that viewers are searching for online. Lastly, becoming an Online Entrepreneur is the way the future is going for millions of seekers. Getting in on it all is an essential decision to make, and one that could affect the rest of your life. Think about it and click HERE to give it a try. You've got nothing to lose—and everything to gain!
Faithfully,
H. Erin Nelson, Online Entrepreneur, Published Author, Professional Web Designer
INSIGHTFUL POSTS TO HELP YOU TAKE THE PATH THAT'S RIGHT FOR YOU: